Using Your Stethoscope
How to use your stethoscope
Putting it into your ears
Your stethoscope headset is angled so that it complements the anatomy of your ear canal, and is designed to provide a comfortable, acoustically-sealed fit. Don't be that person who puts on your stethoscope the wrong way and then complains that you can't hear anything and your ears hurt.
It's simple: when you look at the stethoscope the ear pieces should be pointy so that if you put it in front of your face it points away and makes a little cat nose (MEOW!). Since everyone's ears and head size aren't the same, you can adjust the spring tension by holding each eartube at its bend and gently pulling outwards. #1 (Illustration needed for how to put stethoscope in the ears)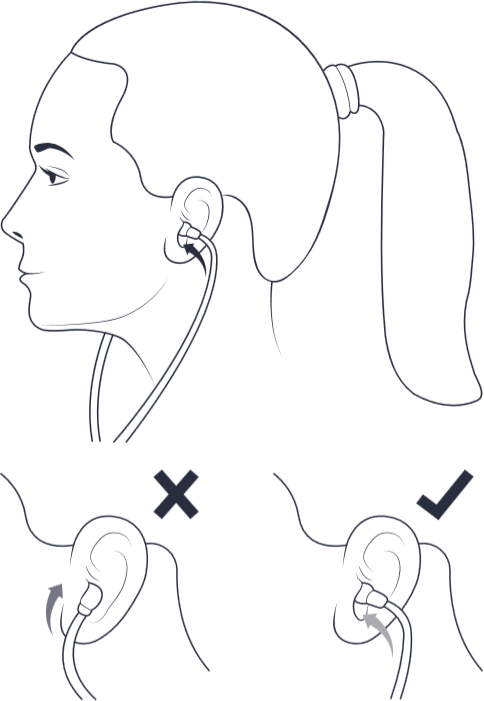 Adjusting the tension
Once you've got the earpieces in your ears you can adjust the tension for a snug fit simply by squeezing apart or pulling together the eartubes. Get them feeling just snug—you don't want a headache.
#2 (Illustration needed for how to pull or squeeze to increase/decrease spring tension)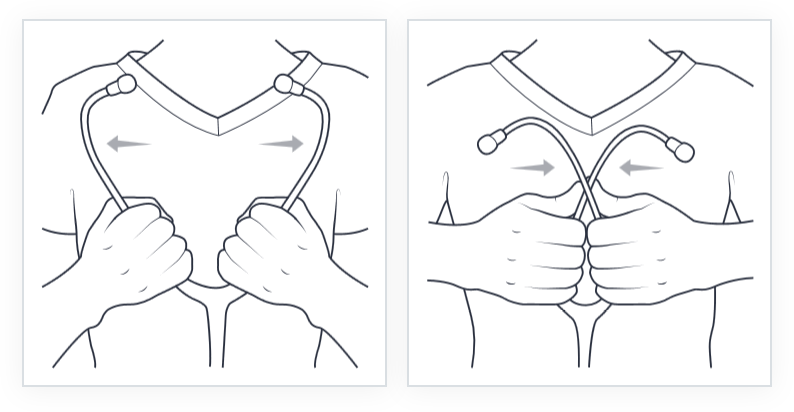 Which side is on?
We've all seen someone with a stethoscope in their ears tapping on the diaphragm to see if it's on, haven't we? Trust me, if "I have no idea what I'm doing" is the look you were going for, you've nailed it. At Björn Hall we've made sure these sorts of things don't happen.
Only one side of the chestpiece is acoustically active at one time. You can tell by looking down at your chestpiece, where you'll see a mark on the stem that shows you which side is active. #3 (Illustration needed for mark on stem and "which side is active")

Converting the paediatric chestpiece to open bell
Don't want the diaphragm on your paediatric chestpiece?
No problem, you can change it to a traditional open bell at any time.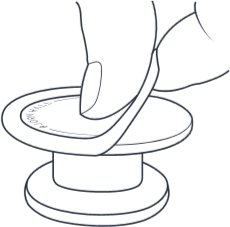 To remove the diaphragm, pinch the rim with your thumb and index fingernails, then gently pull and lift the diaphragm off the chestpiece.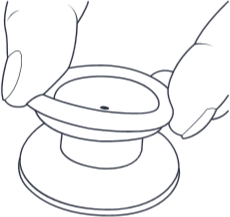 To attach the nonchill bell sleeve, place one side of the sleeve on the edge of the chestpiece and stretch it over and around the rest of the edge.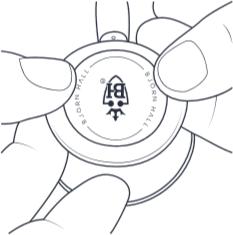 To put your paediatric diaphragm back together, remove the nonchill bell sleeve, insert the flexible edge of the diaphragm into the groove of the rim and slowly roll the rim around over the chestpiece edge.